Cardiology
Our group has focused on prevention and treatment of valvular heart disease.
Clinically, transcatheter valves have been offered at UCLA for aortic position (TAVR) since 2012 and for mitral position (Mitraclip) since 2015. With the clinical program, research projects have flourished from studying prevention of disease to optimization of treatment techniques to novel valvular devices.
Several retrospective analyses are ongoing, from evaluating hemodynamic impact of intervention (TAVR or Mitraclip), to optimization of conduction system during TAVR to lower risk of pacemaker, to aortic valve design for treatment of aortic valve regurgitation. In addition, we have been involved in multiple clinical trials for the TAVR procedure and enrolled patients over the years.
Ongoing Trials:
TAVR Unload: Use of TAVR in patients with moderate aortic stenosis and low LVEF
CARILLON: Evaluating outcomes in functional mitral regurgitation with Carillon device
ENVISAGE-TAVI AF: Evaluation of edoxaban in patients with severe aortic stenosis and atrial fibrillation in the setting of TAVR
Upcoming Trials:
COMPLETE TAVR: Impact of complete revascularization in patients who are treated with TAVR
RESTORE: Use of Harpoon Device to treat mitral regurgitation
ENCIRCLE: Use of M3 mitral valve replacement system to treat mitral regurgitation
Publications:
Fanous EJ, Mukku RB, Dave P, Aksoy O, Yang EH, Benharash P, Press MC, Rabbani AB, Aboulhosn JA, Rafique AM. Paravalvular Leak Assessment: Challenges in Assessing Severity and Interventional Approaches. Curr Cardiol Rep. 2020 Oct 10;22(12):166. doi: 10.1007/s11886-020-01418-7.
Toppen W, Suh W, Aksoy O, Benharash P, Bowles C, Shemin RJ, Kwon M. Vascular Complications in the Sapien 3 Era: Continued Role of Transapical Approach to Transcatheter Aortic Valve Replacement. Semin Thorac Cardiovasc Surg. 2018 Summer;30(2):144-149. doi: 10.1053/j.semtcvs.2018.02.032. Epub 2018 Mar 6.
Asthana N, Mantha A, Yang EH, Suh W, Aksoy O, Shemin RJ, Vorobiof G, Benharash P. Myocardial functional changes in transfemoral versus transapical aortic valve replacement. J Surg Res. 2018 Jan;221:304-310.
PI Contact information: oaksoy@mednet.ucla.edu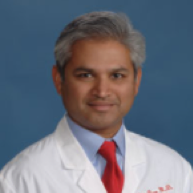 Ravi Dave, MD
Marcella Calfon-Press, MD, PhD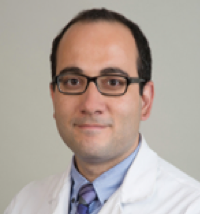 Olcay Aksoy, MD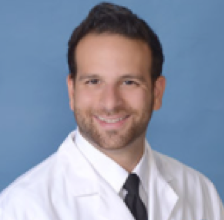 Andre Akhondi, MD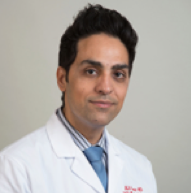 Ali Nsair, MD
A. Behi Rabbani, MD