During medical school, Louie Wang, MD (DGSOM class of 2023) developed a reputation for being caring, strong, and relentlessly supportive—qualities embodied by his mother and role model.
"My mom has been an inspiring figure throughout my life," Dr. Wang says. "After my dad left us, we moved from Queens, New York to her hometown of Hangzhou, China, where she raised me single-handedly."
The pair immigrated back to the United States, to a majority Chinese neighborhood in New York, when Dr. Wang was eleven years old. They got by without knowing English, but Wang's mother wanted more for him. She hoped to see him thrive in the United States and found a new home in a majority white neighborhood where she hoped he could perfect his English and fully experience American culture.
The Great Recession of 2007-2008 made the family's already challenging transition even more difficult. Wang found himself alone more than usual as his mother traveled back and forth between China and the U.S. for work, attempting to recoup lost investments.
"During that time, I had to endure isolation and bullying at school."
Dr. Wang recalls struggling to communicate effectively and understand the social norms of mainstream American culture.
"In retrospect, it was an extremely challenging period for both of us, but as they say, what doesn't kill you makes you stronger."
This trying period also sparked Dr. Wang's passion for helping others. Language barriers made it challenging for his family to receive adequate medical care. He knew many others must be facing the same challenges and resolved to help in the future.
Creating Change as an Undergraduate
Dr. Wang moved to California to attend college at the University of California, San Diego (UCSD). He often felt like an outcast, without any friends or support systems, just as he had growing up in New York.
"The first winter break remains vivid in my memory. Students were required to vacate the dorms, but I had no family to go back to," Dr. Wang says, remembering how he lived in a rental car because he couldn't afford and find any alternative housing.
"I attempted to join Greek life, but I faced rejection due to my language and cultural barriers."
Wang found peace and comfort in action. He worked with national representatives to establish a new fraternity chapter where individuals like him could join, socialize, and create lasting bonds without judgment.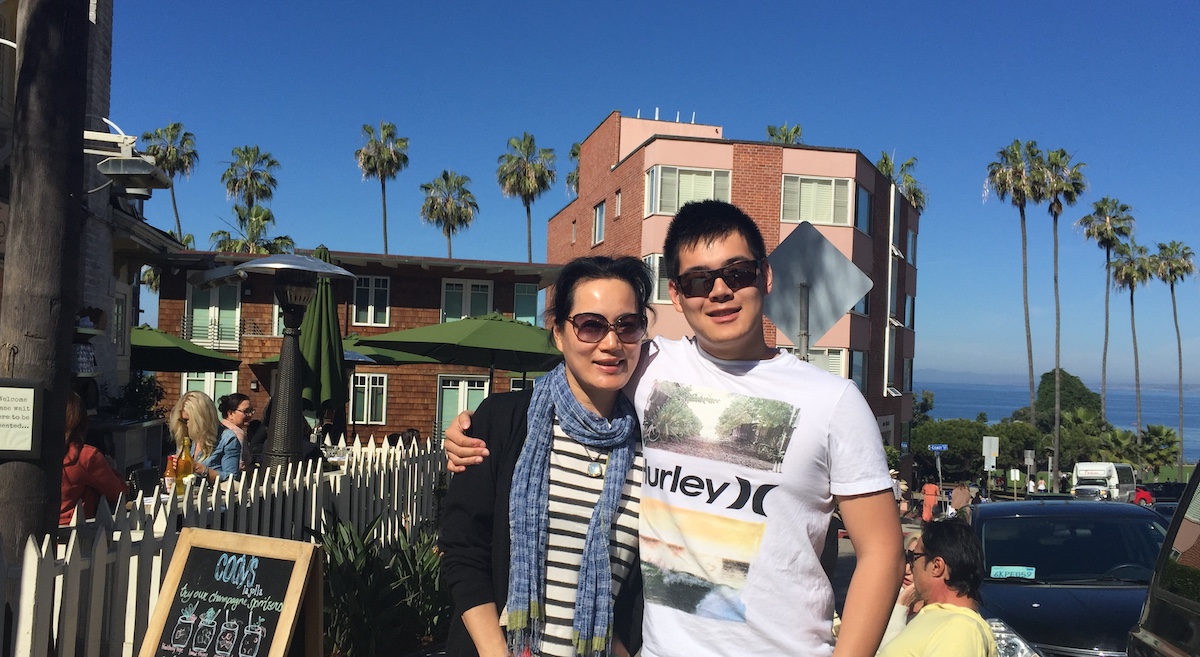 He also pursued his medical dreams by shadowing doctors and volunteering in an emergency room (ER).
"Whether it was offering a smile and a blanket or engaging in conversations with fellow immigrants to learn about their lives, these ER experiences are etched in my heart," Dr. Wang says.
"My interest in emergency medicine began to emerge during this time. I wanted to assist those in acute need, particularly those whose primary language wasn't English because I remembered how hard it was to get care growing up."
For Dr. Wang, deciding where to attend medical school proved easy; he got into his first choice. 
"I was overjoyed to receive my acceptance to DGSOM. I remember how the prospect of working with patients from around the world, each with their own languages and backgrounds, filled me with tremendous excitement."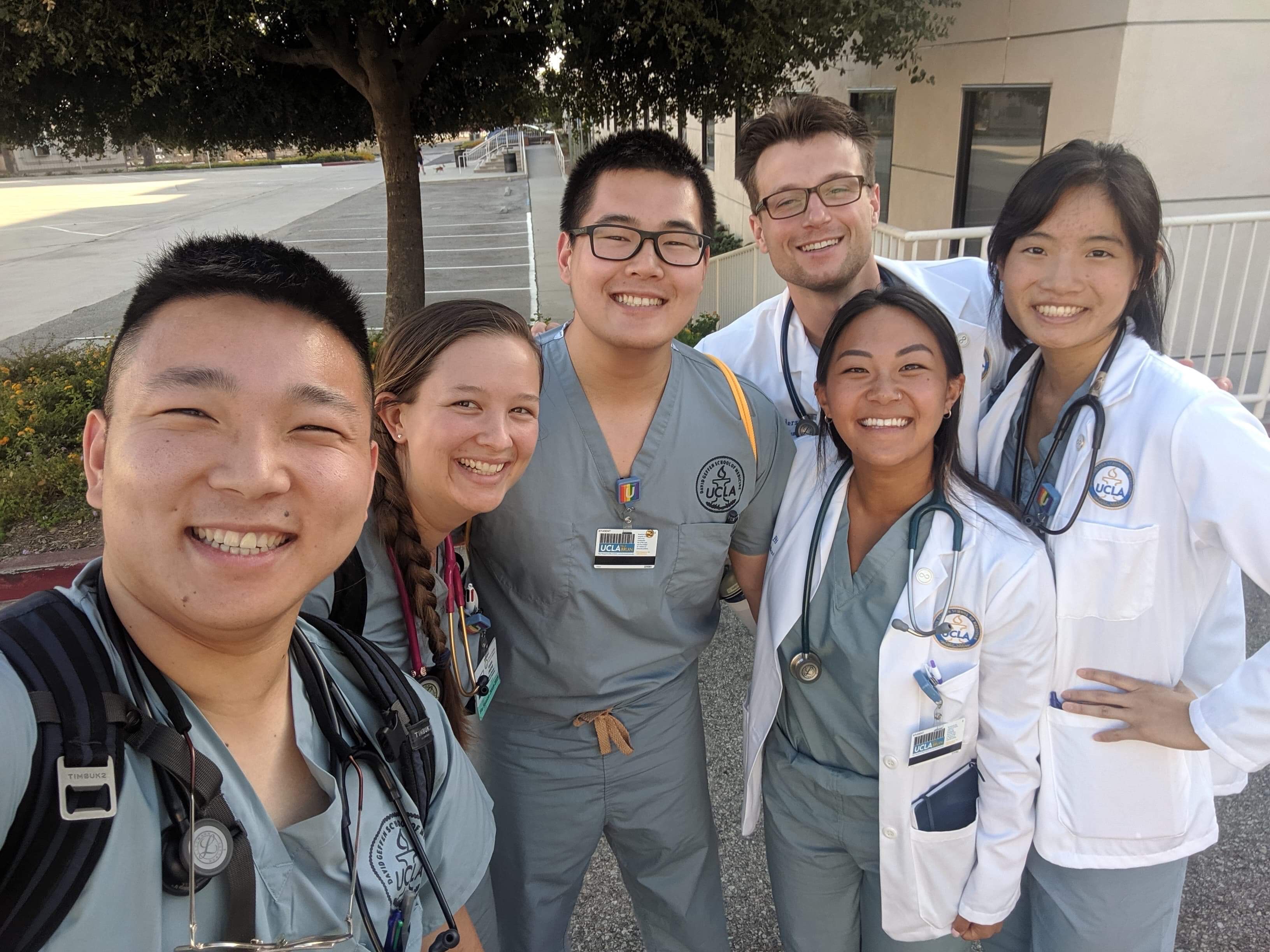 Life as a Medical Student and Compassionate Mentor
As a medical student, Dr. Wang participated in numerous student organizations and extracurricular activities. He did everything from co-founding the student mentoring organization Med Mentors and serving as lead coordinator for the Emergency Medicine Interest Group and the Student Admissions Representative Team.
His extra commitments kept him busier than other students, but Dr. Wang found the work more fulfilling than draining. 
"The common thread among these activities was my passion for mentoring others, especially first-generation students and those from immigrant populations," he says. "I also feel incredibly fortunate to have had the opportunity to be mentored by exceptional faculty members throughout my undergraduate and medical education."
Follow a day in Wang's med-school life via DGSOM's Instagram
Dr. Wang helped as many people as possible, but he felt the need for a long-term resource dedicated to students with limited English proficiency, who find themselves daunted by the intricacies of the education system.
"It was with this mindset that I and fellow DGSOM medical students and alumni founded a national non-profit named IMMIMED. Our purpose is to provide free guidance, support, and a safe space for students and families from different cultural and language backgrounds to discuss what the path to becoming a practicing provider in the USA entails."
A Lifelong Commitment to Supporting and Healing
Dr. Wang, who graduated in 2023, will complete his emergency medicine residency at UCSD, his undergraduate alma mater. Staying in Southern California means the world to him, as he'll remain close to the community he's finally built after a childhood of relocating.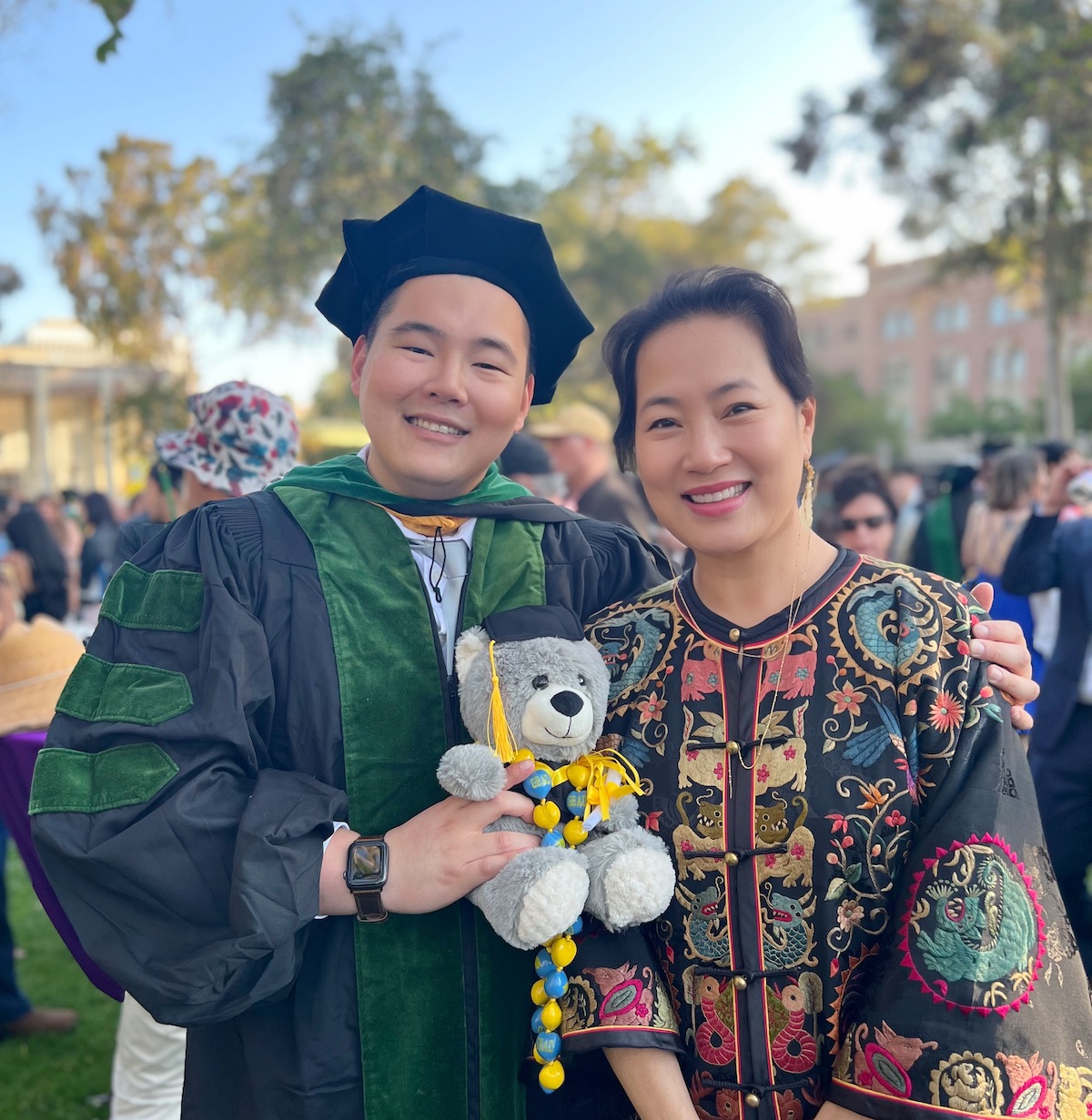 "In the future, I think I will likely pursue an academic career as I have a strong affinity for mentoring. I also plan on learning medical Spanish as soon as possible, given the needs of my future patient population. I am so looking forward to the next chapter of my life."
As he moves ahead, he brings the wisdom he's gained throughout previous chapters. He plans to use this wisdom to uplift others—to remind them new strength can be found at the end of any trial.
"I eagerly anticipate the opportunity to engage with volunteers in the emergency department, encouraging them not to lose hope and reminding them every obstacle they face only makes them stronger."