Daniel Geschwind, MD, PhD
Senior Associate Dean and Associate Vice Chancellor for Precision Medicine & Professor-in-Residence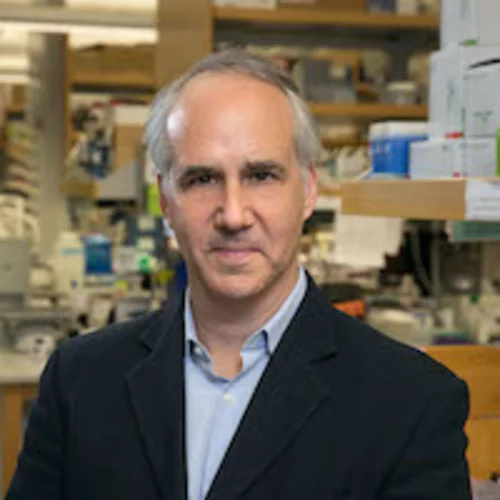 Bio
Dr. Dan Geschwind is the Gordon and Virginia MacDonald Distinguished Professor of Human Genetics, Neurology, and Psychiatry at UCLA, where he leads the Geschwind lab.
The arching goal of his work is to develop a more mechanistic understanding of neurodevelopmental and neurodegenerative diseases by integrative analyses that connect human genetic variation to genes and neurobiological pathways. The laboratory combines genetic, genomic, and bio-informatic approaches with the basic neurobiological investigation in model systems and the human brain. The hope is that by understanding disease mechanisms we can develop more rationale and effective therapeutics for brain disorders. Dan obtained an A.B. in chemistry modified with psychology at Dartmouth College in 1982, followed by 2 years as a research associate at the Boston Consulting Group. He subsequently obtained his MD, PhD (neurobiology with Susan Hockfield) at Yale School of Medicine (1991) prior to completing his internship, residency (Neurology), and postdoctoral fellowship at UCLA, after which he joined the faculty, founding the neurogenetics program within the department of Neurology in 1997.
Soon after that, he co-founded the UCLA Center for Autism Research and Treatment in the Semel Institute (https://www.semel.ucla.edu/autism), which he continues to lead. He was appointed as Senior Associate Dean and Associate Vice Chancellor of Precision Health, for his leadership of the Institute for Precision Health at UCLA, where he oversees campus precision health initiatives.
Dan has won several awards for his work and is a member of the National Academy of Medicine. The Geschwind laboratory pioneered the application of systems biology methods in neurologic and psychiatric disease, with a focus on autism spectrum disorders (ASD) and neurodegenerative conditions. 
Department: Neurology
Genetic Counseling Advisory Areas: Precision Health, Neurogenetics