Fayal Abderemane-Ali, PhD
Assistant Professor, Physiology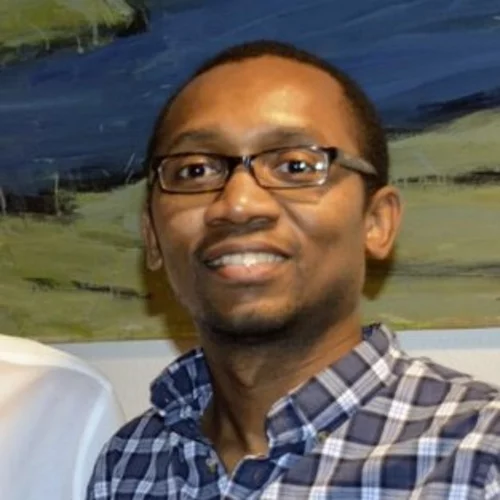 Bio
Fayal Abderemane-Ali, Ph.D. is an Assistant Professor in the Department of Physiology in the David Geffen School of Medicine at UCLA. He attended the University of Nantes (France) where he received a B.S in Cell Biology and Physiology, a M.S. in Biology, Biotechnology & Therapeutic Research, and a Ph.D. in Biomolecules, Pharmacology, and Therapeutics. Dr. Abderemane's graduate studies in Dr. Gildas Loussouarn's Laboratory at l'institut du thorax (France) focused on deciphering the molecular cues underlying voltage-gated ion channel modulation by the membrane signaling phospholipid PIP2 and by the membrane potential. His graduate work was rewarded by a Fulbright Scholarship to pursue his research at the Cardiovascular Research Institute at UCSF first as a graduate trainee, then as an American Heart Association postdoctoral Fellow with Prof. Dan Minor. As a postdoctoral trainee, Dr. Abderemane used a combination of biophysical, structural, and pharmacological approaches to 1) define the molecular mechanisms underlying voltage-gated potassium channel modulation by Calmodulin, 2) identify the voltage-gated calcium channel inactivation gate, and 3) elucidate the molecular strategy used by poisonous animals to resist environmental toxins targeting voltage-gated sodium channels. Dr. Abderemane also received extensive training in cryogenic electron microscopy (cryo-EM) at the Stanford-SLAC Cryo-EM Center and used this powerful technique to study how ion channels work and interact with small molecule modulators and chaperones at the atomic level. Dr. Abderemane joined UCLA's faculty in January 2023.
Research Interests:
Ion fluxes through voltage-gated ion channels generate the bioelectricity or action potential, that runs our thoughts, perception of our environment, movements, and heartbeats. Voltage-gated sodium channels (NaVs) are responsible for the initiation and propagation of this bioelectricity, and NaV dysfunction causes a myriad of human diseases called channelopathies, including epilepsy, pain disorders, paralysis, and cardiac syndromes.
Despite these NaV central roles in health and disease, and decades of studies of these fascinating electrical generators, two major challenges for understanding how NaVs work and for the treatment of these channelopathies remain: 1) Defining how NaVs interact with other proteins to form macromolecular complexes and how such complexes fine-tune channel function, and 2) Addressing the lack of NaV isoform-selective small molecule modulators that can discriminate different NaV isoforms differentially expressed in electrically excitable tissues.
Research in the Abderemane lab aims at addressing these challenges in NaVs and other ion channel families, with the ultimate goals of understanding how ion channel complexes work at the atomic level and discovering novel isoform-selective ion channel modulators that can have a major positive impact both on basic scientific research and the treatment of human diseases affecting the nervous system, skeletal muscles, and heart.
Awards/Honors:
2022: Cranefield Postdoctoral Fellow Award, United States
2019: American Heart Association Postdoctoral Fellowship, United States
2018: Award for best lecture at the Ion Channels Gordon Research Conference, United States
2015: Philippe Foundation Postdoctoral Grant, United States
2014: Postdoctoral Fellowship from the Marcel Bleustein-Blanchet Foundation, France
2014: Philippe Foundation Postdoctoral Grant, United States
2012: Fulbright Scholarship, United States
2012: Monahan Foundation Fellowship, France
2012: Nantes Métropole Travel Grant, France
2012: Poster Award distinction at the 36th meeting of the European Working Group on Cardiac Cellular Electrophysiology, France
2010: Doctoral Fellowship from the French Ministry of Research and Education, France
2009: Graduate Scholarship from the French Ministry of Research and Education, France
2008: Graduate Scholarship from the French Ministry of Research and Education, France
2007: Undergraduate Scholarship from the French Ministry of Research and Education, France
2006: Undergraduate Scholarship from the French Ministry of Research and Education, France
Department: Physiology