Joaquín (Quim) Madrenas, MD, PhD
Vice Dean for Faculty, David Geffen School of Medicine at UCLA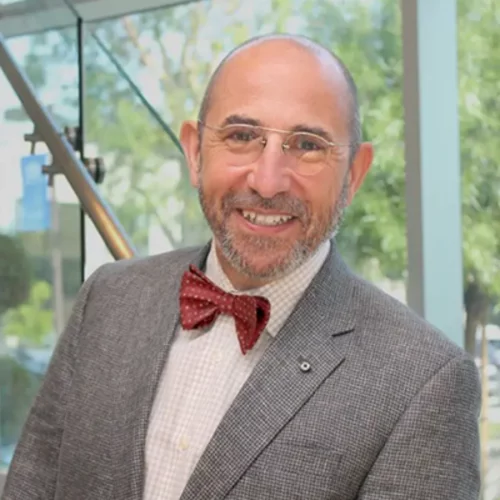 Bio
Dr. Madrenas is a Professor of Medicine in the Division of Infectious Diseases. Previously, he was Professor and Canada Research Chair in Human Immunology and Chair of the Department of Microbiology and Immunology at McGill University. More recently he was the Chief Scientific Officer at The Lundquist Institute for Biomedical Innovation at Harbor-UCLA Medical Center.
Dr. Madrenas received an M.D. degree at the University of Barcelona, specializing in Nephrology and Transplantation at the University Autónoma of Barcelona, and obtained a Ph.D. in Immunology at the University of Alberta. He also was a visiting associate at the NIH.
Dr. Madrenas is an educator in immunology and an accomplished investigator whose research includes the identification of signaling patterns through the T cell antigen receptor, the mechanisms of CTLA-4 signaling, and novel mechanisms of the pathobiology of Staphylococcus aureus. He has received numerous awards, including a Canada Foundation for Innovation Researcher Award, a Premier's Research Excellence Award, an Ontario Distinguished Researcher Award, The John B. Dossetor Mission Award in Research from The Kidney Foundation of Canada, and he is a member of the Canadian Academy of Health Sciences. He is the author of more than 120 scientific papers in high-impact journals and has served as associate editor of two journals.
Dr. Madrenas founded the Centre for Clinical Immunology and Immunotherapeutics in London, Ontario, the first FOCIS Centre of Excellence in Canada, and the Microbiome and Disease Tolerance Centre at McGill University. He both led the establishment and served as Executive Director of the Canadian Human Immunology Network, a peer-reviewed funded initiative to promote research and career development in the field of Human Immunology. More recently, he initiated the Annual Implementation Science Workshops at The Lundquist Institute in partnership with academic, non-profit, public, and private sector institutions.