Robert A. Whittington, MD
Sr. Associate Dean for Faculty Development, Mentorship, and Recognition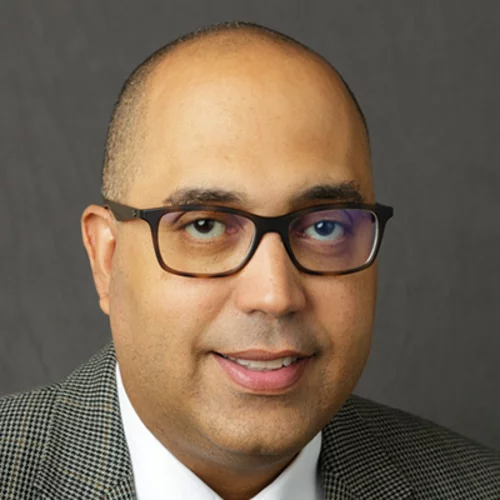 Bio
Dr. Robert A. Whittington is Senior Associate Dean for Faculty Development, Mentorship, and Recognition in the DGSOM. In this role, Dr. Whittington leads activities related to academic career development and recognition in the office of the Vice Dean for Faculty. Dr. Whittington is also a member of the Department of Anesthesiology and Perioperative Medicine at the DGSOM. Previously, he was Professor and Vice Chair for Faculty Development in the Department of Anesthesiology at Columbia University Irving Medical Center (CUIMC) and Assistant Dean for Academic Development, Faculty Diversity, and Inclusion in the Office of Academic Affairs of Columbia University Vagelos College of Physicians and Surgeons.
Dr. Whittington received his medical degree from the College of Physicians and Surgeons of Columbia University. He completed his residency training in anesthesiology at Presbyterian Hospital in New York, where he also served as chief resident, followed by an NIH T32 clinician-scientist research training fellowship in the Department of Anesthesiology at CUIMC.
As a clinician, Dr. Whittington has primarily served as an adult general and neuro-anesthesiologist with a major clinical interest in geriatric anesthesia. In addition, he was a member of the clinical anesthesiology team that successfully launched the liver transplantation program at Columbia in the late 1990s and from 2005-2017 served as Associate Program Director for the Residency Training Program in Anesthesiology. In 2017, Dr. Whittington was inducted into the Academy of Clinical Excellence at the Vagelos College of Physicians and Surgeons of Columbia University.
For the last 15 years, Dr. Whittington's primary research interest has been in postoperative disorders of cognition in older adults. He is an NIH-funded investigator, and his pre-clinical research has focused on how anesthetics and surgery-induced inflammation impact tau-related neurofibrillary pathology. His research had been published in high-impact journals and presented at prestigious national and international meetings. Dr. Whittington recently served as a principal investigator on an NIA-funded project examining the impact of the tau pathology burden on incident postoperative delirium in older adult spine patients. Dr. Whittington is an executive section editor for the geriatric anesthesia section of Anesthesia and Analgesia, has served as an NIH study section member, and currently serves on leadership committees in the American Society of Anesthesiology, International Anesthesia Research Society, Society for the Advancement of Geriatric Anesthesia, and the Association of University Anesthesiologists.
Since 2013, Dr. Whittington has been actively involved in faculty development and academic career advancement programming at Columbia. As Assistant Dean for Academic Development, Faculty Diversity, and Inclusion, he developed programs that facilitated faculty mentoring, fostered academic career advancement, and expanded leadership and management training for faculty. Moreover, he helped launch career development programs promoting diversity, equity, and inclusion in academic medicine. Dr. Whittington has also helped develop innovative mentoring programs specifically designed for women, underrepresented minority, and LGBTQ+ faculty.
Dr. Whittington comes to the Dean's Office as a distinguished clinician, researcher, and educator, with a strong commitment to supporting faculty and a demonstrated track record of doing so. He embodies the principles of the Cultural North Star.