How to Get Into UCLA Medical School: Student Spotlight
Addee Lerner's dream of becoming a doctor started in a swimming pool. 
"When I was sixteen, I got a job as a lifeguard. I ended up saving fourteen children in two years," Lerner says. 
Realizing he had the potential to save lives, the Los Angeles native enlisted in the Israel Defense Forces (IDF) after high school. 
"In 2014 there was a war, and one of my really good friends, Bnaya Rubel, was killed next to me," Lerner says. "I remember seeing it happen and feeling helpless as the medics ran over trying to help him. I couldn't do anything, and I never wanted to feel like that again." 
He promised himself he'd never watch someone die from the sideline again and transformed his temporary enlistment into a lifelong commitment to actively preserving human life through medicine.
"For me, the most valuable thing in this world is health and life. Without that, what do we have? Saving or adding years to someone's life will impact them, and also their whole family and anyone attached to them, forever."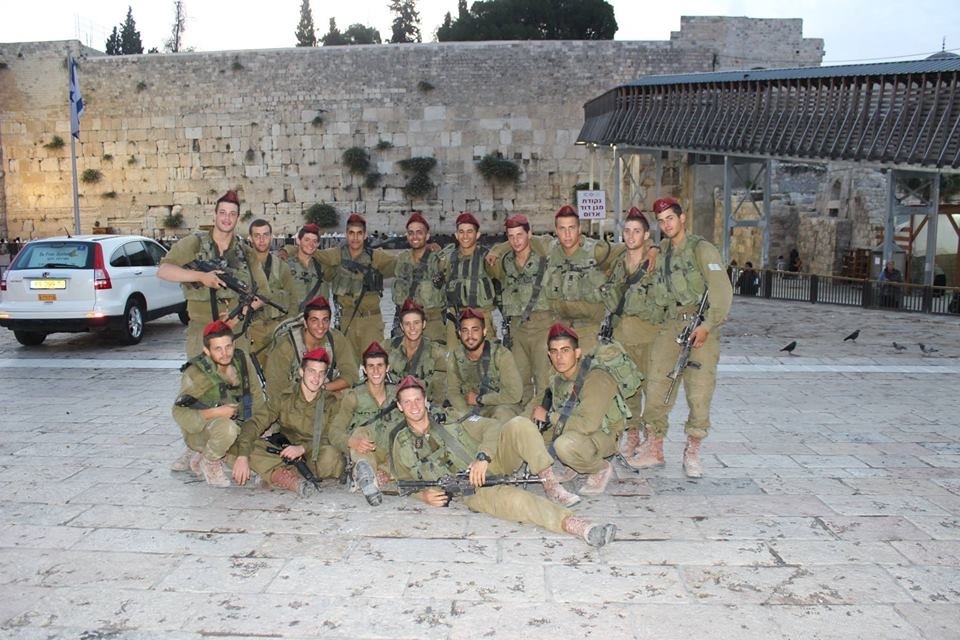 Getting a Preview of Life in Medicine 
After leaving the military, Lerner acted on his medical aspirations by taking prerequisite courses at Pierce College.
"I 'tasted' medicine in a lot of different ways, and each thing I tried confirmed it was my preferred avenue for protecting and serving others." 
He attended Pierce College before transferring to UCLA to finish his undergraduate studies in Molecular, Cellular, and Developmental Biology. After that, he completed a gap year. He performed trauma surgery research at Cedars-Sinai Medical Center ("Trauma Research Program"), worked as a medical scribe, shadowed physicians, and founded a non-profit to aid the homeless.
He always knew he wanted to return to UCLA for medical school. 
"I would study in the medical library just to be around all the students and get inspired by them."  
(Surviving) A Day in the Life of a Med Student 
Now studying at the David Geffen School of Medicine at UCLA (DGSOM), Lerner grounds himself by savoring small but significant moments that indicate how much he's learning. Remembering to do this during busy days has been the hardest part of medical school so far. 
"The schedule becomes repetitive and you naturally get lost in the infinite tasks. That's why I'm always trying to take a step back, take a good look at the incredible day-to-day experiences, and not take anything for granted. My dream of becoming a physician is coming true."
An hour after finishing final exams, Lerner told us he found it especially calming to finish the third block—a unit of the med-school curriculum focusing on a specific subject. Each block helps him figure out what to expect and how to best allocate his time and attention. 
"You need to choose how to invest your energy wisely because it's a limited asset, and we have to distribute it across so many different school and life demands." 
He's always striving to achieve balance. 
"I'm from L.A., so my best friends and family are here, and now I have over a hundred new classmates and mentors in my family. It has been difficult to balance school, socializing, and hobbies, but really, it's a great problem to have. I know I'll find balance as my routine develops more and more." 
Patient-Focused Career Aspirations 
Lerner approaches potential specialties with an open, yet pragmatic mindset. He has one non-negotiable requirement: A specialty that lets him see the change he makes. 
"There are over 150 specialties, and then within those specialties, there are subspecialties, so I don't necessarily know what I want to pursue for sure," he explains. "I have an idea, but it's based on what I know about myself and not what I know about the fields." 
He likes the idea of a procedural specialty involving clinical work so he can get to know his patients and provide longitudinal care. His life goals also factor into his career considerations. He's getting married in the summer of 2023 and plans to have children with his partner, potentially as many as four.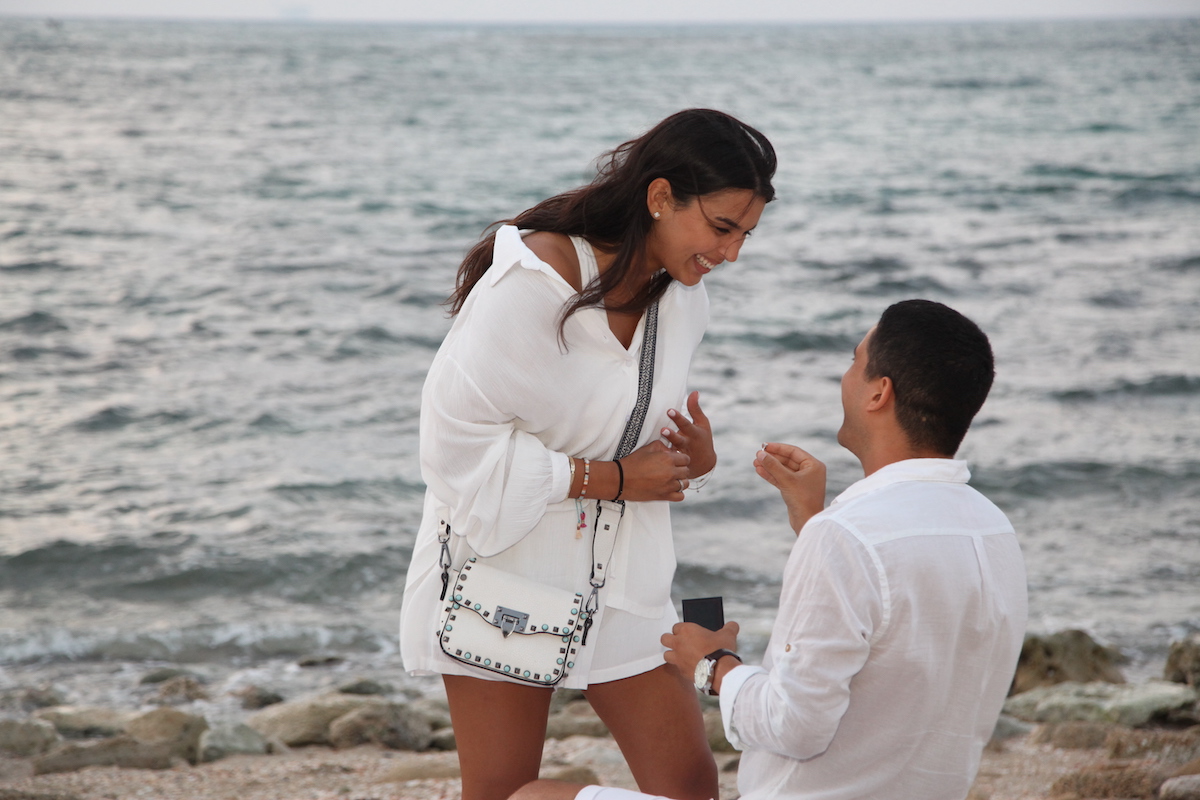 "I want to do something where I can be present with my family." 
He's looking forward to getting exposure to every field before deciding which one he wants to pursue. 
Wearing the White Coat 
Lerner reaffirms his lifelong commitment to serve and protect each time he puts on his white coat and sees his name stitched on it. A physician's white coat symbolizes the knowledge, responsibility, and privilege that comes with healing others. For Lerner, it also symbolizes everything that helped him be in a position to wear it: His family's sacrifices and support, the friend he lost, and the physical and mental challenges of being in the military. 
"It symbolizes every interaction I've ever had with any person that ended up making me who I am now, and it's going to shape me into who I'm going to be."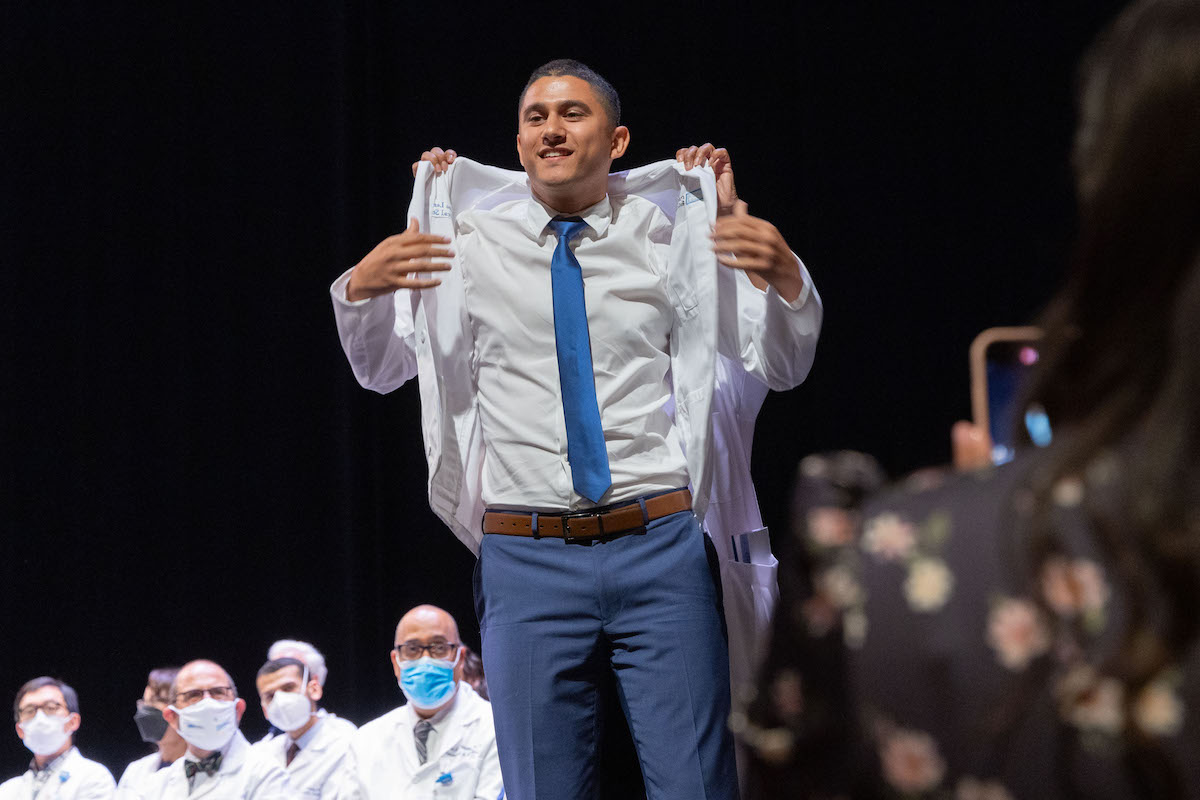 ---
Med School Advice - Quick Tips 
Get experience before medical school so you can be confident it's something you truly want to do. 
Take a step back during busy days to appreciate how much you're learning and growing. 
Invest your time wisely, as you would any other limited asset. 
Consider both your life and career goals when choosing a specialty. 
Med School Advice - FAQ
What Is a First Generation College Student?
A first-generation college student is the first in their family to attend college. Read more about first-generation medical students at the DGSOM. 
How Much Does Medical School Cost?
According to the most recent report available from the Association of American Medical Colleges (AAMC): 
The average cost of attending one year of private medical school in the United States is $39,905. 
The average cost of attending one year of public medical school in the United States is $62,570. 
See the costs associated with attending medical school at the DGSOM.
How Long Is Medical School?
Many medical schools offer a four-year medical education curriculum. After students complete this core curriculum, they spend several (3-7) more years in residency training for their chosen specialty. 
How Hard Is Medical School?
Medical school is hard because being an outstanding physician or physician scientist is hard. Most medical schools design rigorous curriculums that prepare medical students for the range of challenges they'll encounter every day as practicing physicians.