Change in our communities begin here
Support our DGSOM/UCLA Health service learning projects and community engagement outreach efforts as we work to provide relief, recovery, support and education in our community. Together, we can make a difference.
Student Run Homeless Clinic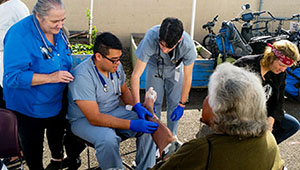 The UCLA Student Run Homeless Clinic provides free medical care and showers to people who are experiencing homelessness in Los Angeles County.
Mobile Clinic Project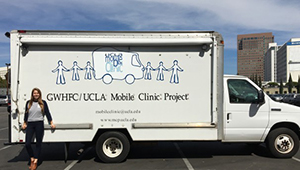 The Mobile Clinic Project combines the expertise of undergraduate students, as well as medical and public health students, to provide compassionate care for the unhoused.
MD/PhD Summer Research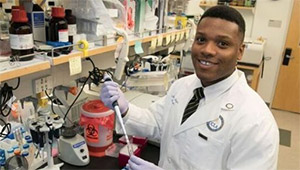 The UCLA MD/PhD Summer Research Fellowship Program aims to diversify the physician scientist workforce by offering research opportunities, mentorship and guidance as students apply to the UCLA-Caltech Medical Scientist Training Program.
Kindness Cart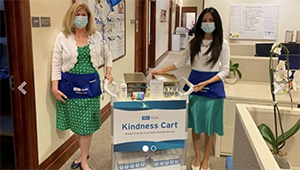 The Kindness Cart officially launched in March 2021 to promote the health system vision and spirit of "kindness," and to support the hard-working staff of the Ronald Reagan UCLA Medical Center and the UCLA Santa Monica Medical Center.
High School to Workforce Pipeline

The Allied Healthcare Careers Program provides outreach in the form of education and awareness around entry level career pathways in allied healthcare. Our dedicated team reaches over 45 agencies, annually, to foster peer mentorship and education to support the DGSOM pipeline efforts.
LGBTQ Health & Wellness Initiatives

UCLA Health is raising money to support LGBTQ health and wellness. Your gift will accelerate the growth of LGBTQ programs within our four central pillars of LGBTQ care: to create innovative patient care programs and resources, to promote LGBTQ health advocacy, to advance UCLA LGBTQ research and to provide in-depth education on LGBTQ health care.