Important dates to remember
Understand the timeline of your financial aid.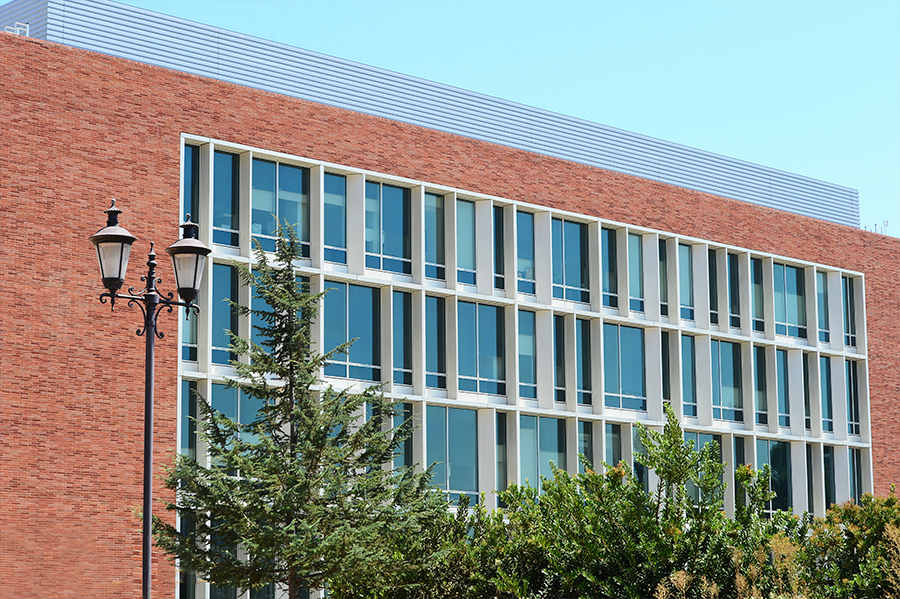 Below you will find important dates related to your financial aid disbursement and fees. Please look for your medical class year as a reference for significant financial aid dates. You can find the DGSOM Academic Year Calendar here. 
Prospective students can reference Applying for Aid to know the timeline of their financial aid. 
Financial Aid Calendar
The calendar below will provide you with important financial aid dates for your 2023-2024 Academic Year. 
Prospective Students, Class of 2028: Important Dates
Newly admitted students begin the application process by completing FAFSA; all schools require FAFSA so you can complete it before you know where you will go to med school.
Admits complete and submit the institutional financial aid forms and documents.
Admits begin to receive their provisional award letters or their estimate of financial aid/scholarship support.
Admitted students continue to receive preliminary award letters once all financial aid documentation has been submitted.
Students should respond promptly to the Financial Aid and Scholarship Office's requests for additional information.
Admits attend recruitment weekend (April 2024) to learn about our school from faculty, staff, and students.
Plan for the process and cost of relocation to Los Angeles (for matriculating students).
Attend introductory sessions and virtual office hours hosted by the Financial Aid and Scholarship Office.
Receive, review and accept your (official) financial aid notification (FAN), which lists all sources of aid awarded for the academic year.
Develop your spending plan and calendar for your income and expenses by booking your Finance Your Future appointment with your financial aid counselor before Basecamp.
Matriculated students complete and return the Student Intent to Register form (SIR).
Sign up for Bruin Direct (direct deposit of your financial aid into your personal checking account).
MS1 instruction begins.
Attend the Financial Aid Session during Orientation week (early August 2024) to meet the financial aid staff and learn more about financial aid and financing your medical school education.
Be sure your tuition and fees are paid in full. If you are in need of additional funding, please reach out to your financial aid counselor.
Complete in-school deferment forms for undergraduate student loans, if applicable.
First Year, Class of 2027
Second Year, Class of 2026: Important Dates
June 9: Students who have submitted all requested documents will receive their Summer 2023 Financial Aid Notification (FAN) Letter
June 23: Disbursement of summer 2023 financial aid for eligible students
June 26: Summer financial aid refunds begin to issue to eligible students
July 3: First day of the summer semester
September 15: Last day of the summer semester
August 25: Students who have submitted all requested documents will receive their Fall 2023 Financial Aid Notification (FAN) Letter
September 8: Disbursement of Fall 2023 financial aid to eligible students
September 12: Fall financial aid refunds begin to issue to eligible students
September 18: First day of Fall semester 
December/January: 2024-2025 FAFSA available
December 22: Last day of Fall semester
December 29: Disbursement of Spring 2023 financial aid for eligible students
January 2: Spring financial aid refunds begin to issue to eligible students
January 8: First day of Spring semester
March 2: Recommended deadline to submit next year's FAFSA to apply for aid 
June 14: Last day of Spring semester
Third Year, Class of 2025: Important Dates
June 23: Students who have submitted all requested documents will receive their Summer 2023 Financial Aid Notification (FAN) Letter
July 7: Disbursement of Summer 2023 financial aid for eligible students
July 10: Summer financial aid refunds begin to issue to eligible students
July 17: First day of the Summer semester
September 15: Last day of Summer semester
August 25: Financial Aid Notification (FAN) available to view and accept 
September 8: Financial aid disbursement of Fall 2023 for eligible students
September 11: Fall financial aid refunds begin to issue to eligible students
September 15: Fees due for the Fall semester 
September 18: First day of Fall semester 
December/January: 2024-25 FAFSA available
December 22: Last day of Fall semester
December 29: Disbursement issued for Spring semester
January 2: Spring financial aid refunds begin to issue to eligible students
January 8: First day of Spring semester
March 2: Recommended deadline to submit next year's FAFSA to apply for aid 
June 14: Last day of Spring semester
Fourth Year, Class of 2024: Important Dates
June 9: Financial Aid Notification (FAN) available to view and accept
June 23: Financial aid disbursement of Fall 2023 for eligible students
June 26: Fall financial aid refunds begin to issue to eligible students
June 30: Fees due for the Fall semester 
July 3: First day of Fall semester 
December 15: Last day of Fall semester
December 27: Disbursement issued for the Spring semester
January 2: Spring financial aid refunds begin to issue to eligible students
January 3: First day of Spring semester
May 31: Commencement Ceremony
June 7: Last day of Spring Semester