Our Faculty and Staff
The Promise Of Islet Research
Dr. Peter Butler's research is focused on abnormal insulin secretion in diabetes, the causes of beta cell death in diabetes and the possibility to foster islet regeneration in humans with diabetes. After obtaining his MD at the University of Birmingham, UK in 1980, Dr. Peter Butler underwent training in internal medicine in Edinburgh and Newcastle upon Tyne in the UK. He then underwent training in Endocrinology at the University of Newcastle upon Tyne and then at the Mayo Clinic in Rochester MN where he was also a research fellow. He was then appointed to a clinical faculty position at Mayo Clinic in Endocrinology, Diabetes and Metabolism. He was also the Associate Director of the General Clinical Research Center and led an NIH funded research program.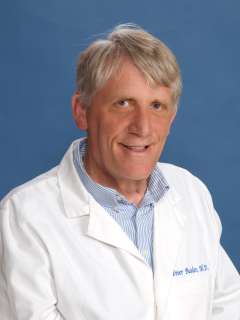 After six years on the faculty at the Mayo Clinic he was appointed to the Chair of Diabetes at the University of Edinburgh in Scotland where he established the first Clinical Research Center in the UK. He returned to the USA in 1999 when he was appointed to Chief of Endocrinology, Diabetes and Hypertension at the University of Southern California moving to the University of California, Los Angeles in 2002. At UCLA, he has established the Larry Hillblom Islet Research Center, a free standing building that houses investigators with a wide range of skills focused on revealing the mechanisms of beta cell loss and potential regeneration in people with type 1 and 2 diabetes. He is director of the LHIRC islet isolation and physiology core. He is also the Chief of the Division of Endocrinology, Diabetes and Hypertension. His clinical practice at UCLA focuses on care of patients with diabetes.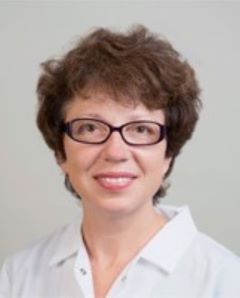 Tatyana Gurlo has a background in immunology and autoimmune disease of Type-1 diabetes. Tatyana's current work is focused on vaccine strategies to protect beta cells in type-2 diabetes, and on the balance between cell death and cell formation in the diabetic pancreas.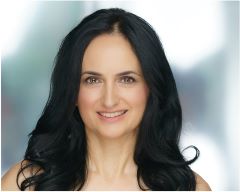 Dr. Slavica Tudzarova's research is focused on the cross-talk between the metabolism, DNA replication initiation and cell cycle in human cells and tissues. Defects in these processes commonly occur during malignant transformation or human diseases like diabetes and neurodegeneration and involve abrogation of checkpoint control and unscheduled replication which leads to apoptosis and cell loss. As a part of this program she is investigating the abnormal mitochondrial morphology and function in diabetes, that interferes with sustenance of β-cell replication during compensatory regeneration.
Her group is now working on fostering β-cell regeneration through strategies that restore normal mitochondrial network and function thereby preserving functional β-cells. After obtaining her B.S. in Pharmacology at the University of St. Cyril and Methodius, Macedonia, Dr. Slavica Tudzarova underwent training in Tumour Biology at the University of Vienna, Austria where she obtained also her PhD in 2003 at the Institute for Tumor Biology and Cancer Research. In 2006 she joined University College London, in the UK, where she was postdoctoral fellow until 2013. In 2014 she established her independent research program funded by Ernst Jung Stiftung and Industrial Research collaboration before being appointed to an assistant professor at the Larry Hillblom Islet Research Center at David Geffen School of Medicine at UCLA in 2015.