Using Knowledge Gained From Human Genetics To Improve Human Health
A hub of deep expertise, the Department of Human Genetics helps partners across UCLA interpret data and leverage genomic technology to improve study design and solve medical problems.
We demystify genetic complexities to provide vital insights for a range of clinical and research applications. We strive to improve the care of as many patients as possible by pushing our capabilities, developing novel ways to address unanswered questions in human genetics.
Accomplished Neighbors 
Your next collaboration is right down the street.
Our enviable proximity to the world's brightest scientific minds enables both thriving scheduled events and impromptu sidewalk powwows. A casual conversation during your coffee run could lead to your next big publication.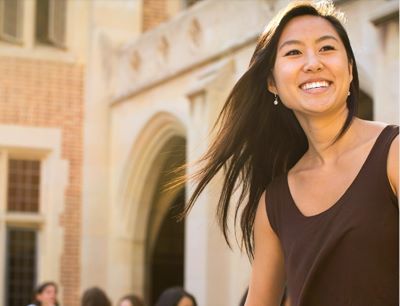 Terasaki Life Sciences Building (5 minute walk)
California Nanosystems Institute (5 minute walk)
Biomedical Sciences Research Building (5 minute walk)
Henry Samueli School of Engineering (4 minute walk)
Neuroscience Research Building (2 minute walk)
Come find out why innovation lives here.
Our work can uncover solutions to nearly any medical problem because genetics pervades all clinical specialties; anything you can think of that differs between individuals—including susceptibility to diseases—has a genetic component. By uncovering genetic variables, we hope to deliver more precise, more effective treatments.

Leonid Kruglyak, PhD, Chair, Department of Human Genetics at UCLA